Uncategorized
Trending
Rahul Dravid : The treasure of Indian Cricket
How many will refuse a offer to coach the IPL team ? Who will refuse the offer to coach Indian Senior team ? Can you name any one coach who will visit opponent team dressing room after that team get beaten by his team ? Answer to all these question is "Rahul Sharad Dravid".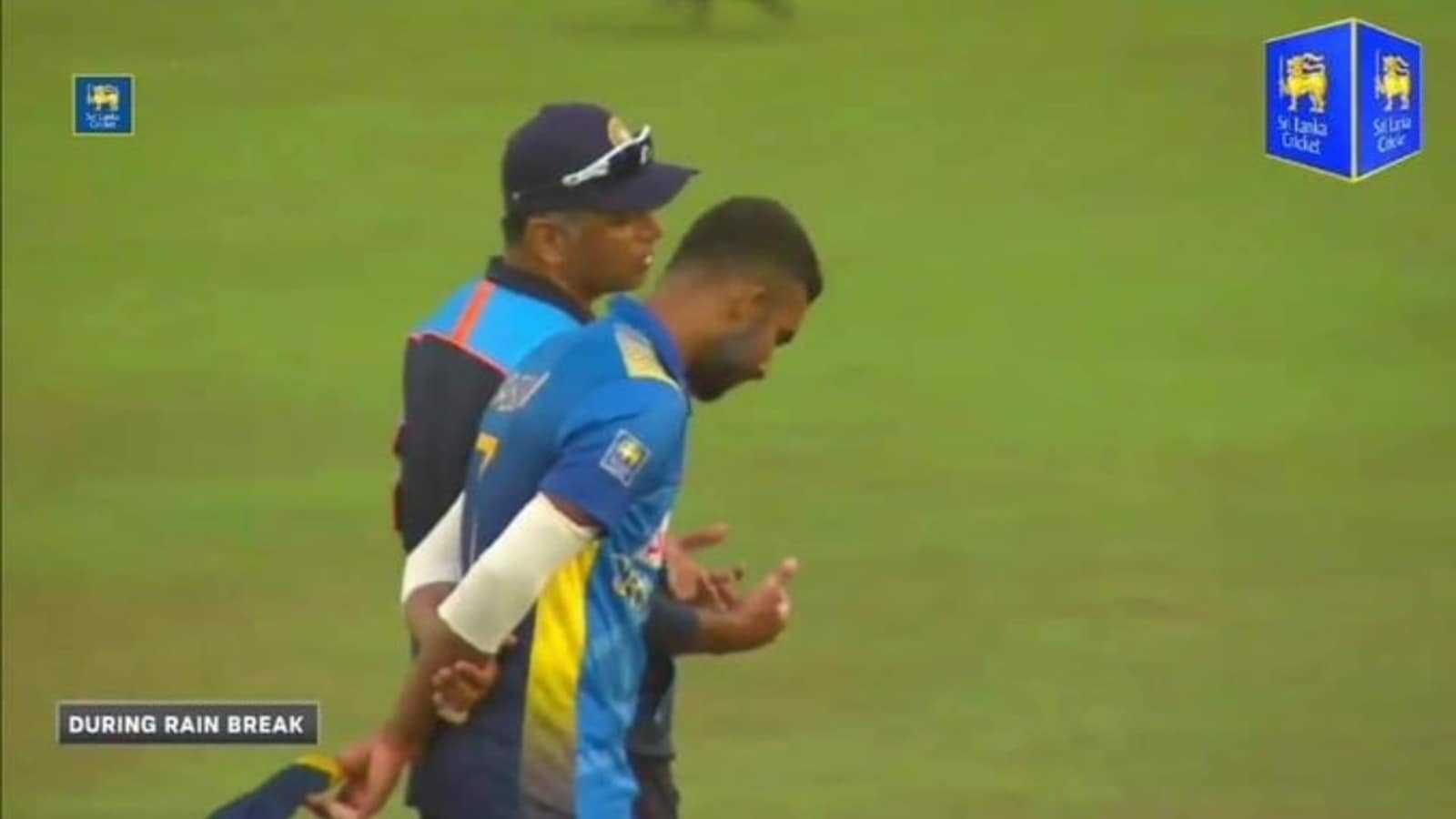 Rahul Dravid rejected the offer to coach Indian Senior team and opted to coach U-19 team , he refused the offer to coach IPL team  because he sincerely wanted to groom young talent and prepare them to represent the country in the International Big Boys Matches.
He has said it on numerous occasions, on record, that his objective was never to win the U19 World Cup. He has consistently kept up with that he needs to plan however many great players as he can who might later play in International Cricket matches for India.
He is the most pleasant person to have at any point played "Gentlemen's Game". He is the ideal good example for everybody. Citing Master Blaster Sachin Tendulkar, "Dravid isn't just an incredible cricketer yet in addition a ambassador of the game, a role model and a gentleman. Runs apart he is a cricketer who should be emulated by the youngsters.
He is perfect for youngsters, they can learn from him, how to maintain themselves even after getting so much of limelight. He is helping the team to be better cricketer and most importantly, a better person. As he says, results doesn't matter, what matters is the process. We need to make careers.
On his recommendation, BCCI didn't allow players to play again in U19 World Cup. Try to understand his vision, He wants players to update their skills. Once you have played one level, go to higher level and compete. Their is no point in playing on same level and winning each time.
Underrated as a captain
Rahul Dravid was a one of the finest batsman but did you know he was an excellent captain as well. Under his captaincy India sealed the series in West Indies when beating West Indies was not everyone cup of cake.  Rahul Dravid is the country's most "under-rated" ex-captain, who never got enough credit for his contribution to the game in India despite making an impact .
Dravid captained India in 79 ODIs, winning 42 of them, which includes the world record of 14 successive wins while chasing. India last test series win in English soil also under him in 2007.
"It is so unfortunate that we do not give Rahul Dravid enough credit for his captaincy. We only talk about Ganguly, MS Dhoni, now we talk about Kohli , but Rahul Dravid has been a fabulous captain for India as well," Gambhir said during Star Sports' show 'Cricket Connected'.
"If you asked him to open the batting in Test cricket, he did, he batted at No. 3, he kept wickets for India, he batted as a finisher, he did everything what Indian cricket asked him or what a captain asked him to do and that is the kind of role models you want.
Most of the Cricket Pundits and expert gives Rahul Dravid for the success of Indian young player as they were groomed by him. Dravid, actually gets the credit because he don't crave for it.
Sledging , involving in verbal fight is not an agression , what aggression is you can see in his eyes while he was batting. Cricket is the 'gentlemen's game', especially in its most native form – Test cricket. Time and again, its custodians have shown us the right way to play cricket, with aggression, passion, determination and intensity. And no one did that better than him.
Dravid's career saw him donning two roles: one of a cricketer, and the other of a coach. And in both roles, Dravid re-defined the ideal way to fulfill them. Dravid was all about simplicity, but even more so about selflessness. Not once did you hear him say "No"; he was always there for his team come what may.
He was a finest example of wolf who lived for a pack and this was perfectly said by Harsha Bhogle. Dravid had mentioned in an interview that two things he hated in cricket were wicket keeping and opening the batting. But on foreign tours, when India wanted to play an extra batsman, they thought of balancing the lineup by not playing their specialist wicketkeeper. The team needed someone to keep wickets, and they all looked at Dravid. He did not disappoint his team. And on many occasions, when the situation demanded, Dravid opened the batting as well.
And while most of his fellow mates chose a luxurious life after retirement, Dravid chose to serve cricket at the grassroots level. Denying an offer to coach the national side which would have given him continued fame and money, Dravid decided to coach the budding cricketers at Under-19 level. The call surprised many people, but for those who knew him, it did not. Dravid thought cricket had given him enough things in life, and it was time for him to give it something back